Our Mission
Rural Health Collaborative was founded in 2010 to improve rural health and empower women in Akatsi, a small district in eastern Ghana. We began by training 20 women from 20 different villages to be Kekeli Women and now reach nearly 50 communities. Our mission statement is next.
---
Investing in women to foster healthier communities and create positive impact in rural Ghana
---
---
USA Team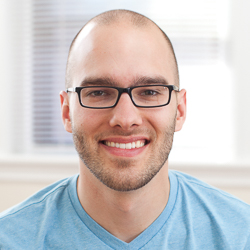 Jason Kroening-Roche, MD, MPH
Executive Director, Co-Founder
Reducing disparities is why RHC inspires me -- disparities between the wealthy and poor, the educated and uneducated, those with opportunity and those without, and those with the chance to live a healthy life and those who don't have that same chance. Too many people die of preventable disease. This has motivated me throughout my medical training at UC San Diego School of Medicine, my public health studies at Harvard, and my residency at Oregon Health & Sciences University. I am a practicing physician in full spectrum family medicine and am currently teaching medicine in Tanzania with the Global Health Service Partnership.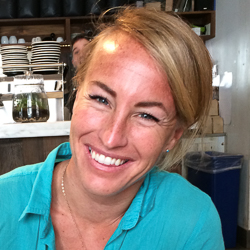 Steph Cadman, MSN, FNP
Interim USA Director
Fundraising Director
I am fortunate enough to have worked for eight years as a nurse in varied settings and countries, with all age groups and backgrounds. While the majority of my nursing experience has been spent in the ER, becoming involved in the RHC is one of the foundational reasons I became an RN. I love the long term engagement, energy and motivation vital to working with, and for, the women of Ghana. The work we do led me to further my education and I recently graduated from the University of Pennsylvania and am so happy to now call Portland home and work as an Nurse Practitioner in pediatric primary care!
Olivia Kroening-Roche, CNM, WHNP-BC
Program Director, Co-Founder
My passion for women's health, women's empowerment in decision making and opportunity, for connecting communities and for improving the lives of people living with less is all born of the same belief in equality. My life experiences have formed both a love and desire to be integral in creating a more just world. I believe in education programs that provide skills that far outlast the teacher - this is why I love the work we do at RHC. I currently live in Tanzania and am teaching midwifery full time in a nursing school with the Global Health Service Partnership.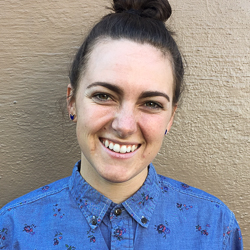 Jess Schulz, RN, BSN
Communications Director
After receiving my Bachelor's of Science in Nursing from Point Loma, I traveled to several countries in Africa. This trip helped me to envision a life of using my knowledge and resources to educate and support the poor and underserved, wherever that may be. I received the opportunity to be a part of RHC when it was formed in 2010, and I have enjoyed being part of a group dedicated to the education of women in Akatsi. I believe education is the foundation of empowerment and change, and I am proud to be a part of something that supports these same values. I am currently working in the inpatient setting as a nurse in Portland, Oregon.
Heather Poynter-Lausch, MA
Monitoring and Evaluation Director
My passion for building long-term relationships with communities and working alongside locals to empower themselves stems from over 8 years of experience in development work. It has taken me from economic development work in rural China and Haiti, to women's empowerment in the United Arab Emirates, to breaking the cycle of poverty with Lakota on the Pine Ridge Indian Reservation and with refugees in my hometown of San Diego. I am thrilled to be part of the RHC to provide direction in community-based participatory evaluation to ensure the women are empowered every step of the way.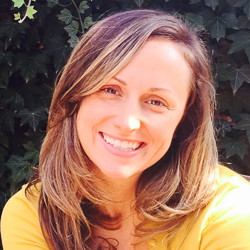 Heidi Pollard-Hermann, RNC-OB, MA, MSN
Volunteer Director
The beauty, strength and resilience of women and children compel me to work alongside them toward improved health outcomes. I received my masters in cross-cultural studies from Fuller Seminary and masters in nursing from USD. This blend of education shaped my passion for reproductive health. I currently work in Portland as a labor and delivery nurse and was able to travel with RHC to Ghana to teach the HBLSS curriculum. Seeing the change the Kekeli women create in their communities inspired me to get more involved with RHC and help others to find meaningful ways to contribute to RHC's work.
Ghana Team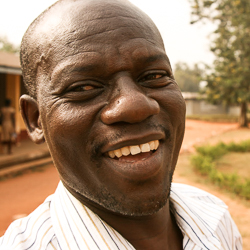 David Sefe
Ghana Country Director I am from Avenorpeme, Akatsi. I attended the University of Education, Winneba and received my Bachelors of Education in Social Studies. I currently hold the title of Educational Supervisor and preside over 9 schools in the Akatsi District. I am also the Outreach Missions Director for Bethel Clinic Compassion Foundation, a Ghanaian NGO in Akatsi. I have a strong passion for health promotion and empowering communities to prevent sickness and disease and I am inspired by my work with RHC. In my free time I enjoy watching football and touring other parts of Ghana to discover new things.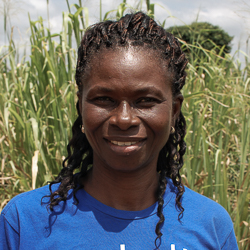 Georgina Lotsu
Ghana Monitoring Director
I am from Anlo Afiavenyigba, in the Keta District, south of Akatsi. I graduated from the School of Hygiene in Ho, and am the Chief Environmental Health Assistant of the Environmental Health and Sanitation Unit. My work includes general health promotion and education related to hygiene and sanitation, as well as latrine promotion. I am also an expert motorbike rider which is rare for women in Ghana. I have four children who are grown and I enjoy farming in my spare time. I also take pride in offering counsel and advice to my home community when called upon.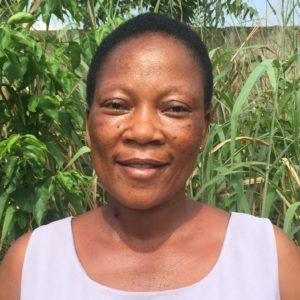 Alnice Agbeko
Ghana Communications Director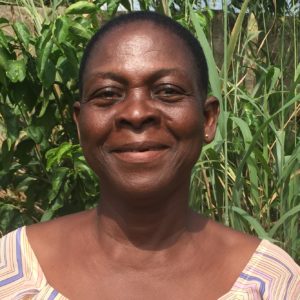 Comfort Sorkpor
Ghana Teaching Director
Board of Directors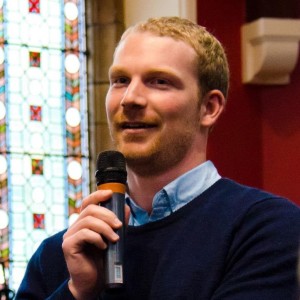 Blake Armstrong
Founding Chairman
Blake is currently a vice president in the enterprise software growth division of Silicon Valley Bank and is based in San Francisco. Blake was formerly a venture partner at TheFamily, a growth catalyst to early stage European technology ventures. Prior to TheFamily, he was the founding director of business development for Vapor Communications, a Harvard University technology spinout. He also co-founded Edify, a social enterprise that provides SME financing to entrepreneurs in the developing world. Blake earned an MBA from the University of Oxford and a B.A. in International Business Administration from PLNU where he first met the RHC team.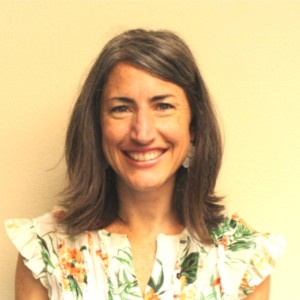 Melissa Tucker
Vice Chair
Melissa is the associate pastor at San Diego First Church of the Nazarene. Her vocational path has involved teaching elementary school in Costa Rica and central San Diego and serving as campus pastor and México Programs coordinator at Point Loma Nazarene University. Her work overall has encouraged her passion for teaching, compassionate ministry, spiritual direction, mediating cross-cultural relationships and experiences, and organizational theory.  In 2014, she completed a masters in nonprofit leadership and management from University of San Diego and in 2015, she earned a masters in theology from Point Loma Nazarene University.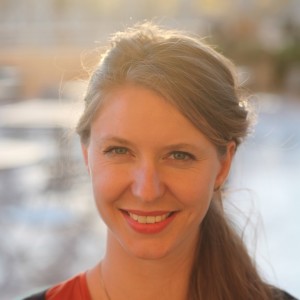 Raphaëlle de Marliave Armstrong
Secretary
Raphaëlle is currently being trained as an executive coach in California. Prior to that she was a Marketing executive with Coca-Cola in Paris and has previously held similar roles at the University of Oxford and Sony. She was a part of the founding team of Edify Rwanda in 2011, where she helped establish local educational programs in primary schools. A French national, she holds a masters degree in Geopolitics from the Sorbonne in France. She met the RHC team when living and working in California in 2010.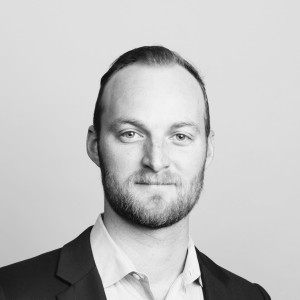 Eric Schulz
Treasurer
Eric is currently working as an investment banker at DH Capital, a tech focused merchant bank located in NYC, where he advises companies on M&A and capital raising transactions as well as evaluates investment opportunities. He previously worked as an audit associate at PwC. Eric earned a B.A. in Accounting from PLNU and holds a CPA license in the state of New York.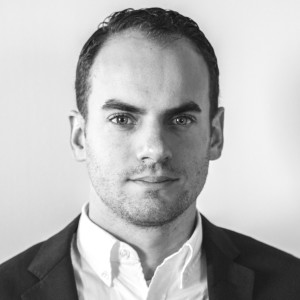 Sean Poole
Sean is an international development professional with nearly a decade of experience creating and managing community development and conflict mitigation programming. He is the Director of International Programs at Invisible Children, an organization dedicated to ending Africa's longest-running conflict operating in Uganda, DR Congo, CAR and South Sudan. Currently residing In Brooklyn, New York, Sean has extensive experience living, traveling and working in Africa.